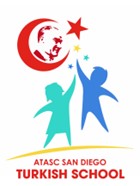 ATASC-SD Turkish School was established in 2004 and it stands out as a crown jewel of the comparable schools in the region. ATASC-SD Turkish School aims to bring preschool and primary school-aged children together to teach how to read and write in Turkish as well as our traditions, history, geography, and culture, as we believe that language development is only possible with cultural immersion.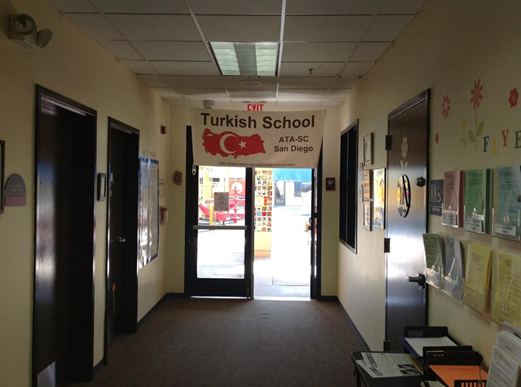 Our school holds education of the utmost importance. For instance, during the Covid-19 pandemic, we provided online education for the first year, and for the second year, we were back to in-person education with masks and heightened precautions while most of the similar schools were still closed or online. This is also a testament to the trust the San Diego Turkish community has shown in our school. For the 2022-2023 academic year our school continues to provide in-person education with high attendance levels at every grade.
This year (2022-2023 school calendar) we have a total of eighty-five students, with the age ranging from 3 to 13. We are offering classes for five grades specified by the age groups:
Minikler: Preschool 2, Pre K
Kucukler: TK, Kindergarten
Okurlar: 1st and 2nd Grade
Yildizlar: 3rd and 4th Grade
Gencler: 5th Grade and above
We proudly follow the guiding principles of Mustafa Kemal Ataturk, the founder of the Turkish Republic, to operate our school. Ataturk had a very strong foresight. He emphasized the importance of children and thought of them as the future of the Turkish Republic. He once said "Little ladies, little gentlemen, you are all roses, the stars, and the sparkling joy of our future, the ones who will elevate the nation. Always be aware of your value and significance. And work hard. We have great expectations from you". Therefore ATASC-SD students are aware of the expectations and assimilate well into their roles in the Turkish- American community and act accordingly.
Our school serves not only as a cultural connection to our young students, but also as a community-building platform for the rest of our community. Our students become life-long friends. Many of our former students returned to our school as volunteers and stepped into roles like assistant teachers or primary teachers. We believe that multicultural, confident youth is the key to opening the doors for a bright future with peace, tolerance, and creative discoveries.
Our school also became an important social platform for bringing Turkish-American families together. We thrive on the idea of helping to make our future Turkish-American community an example of a multicultural community.
Our school is completely managed by volunteer efforts with a spirit of professionalism and transparency.
To reach the Turkish School Committee, please email turkishschoolsd@gmail.com